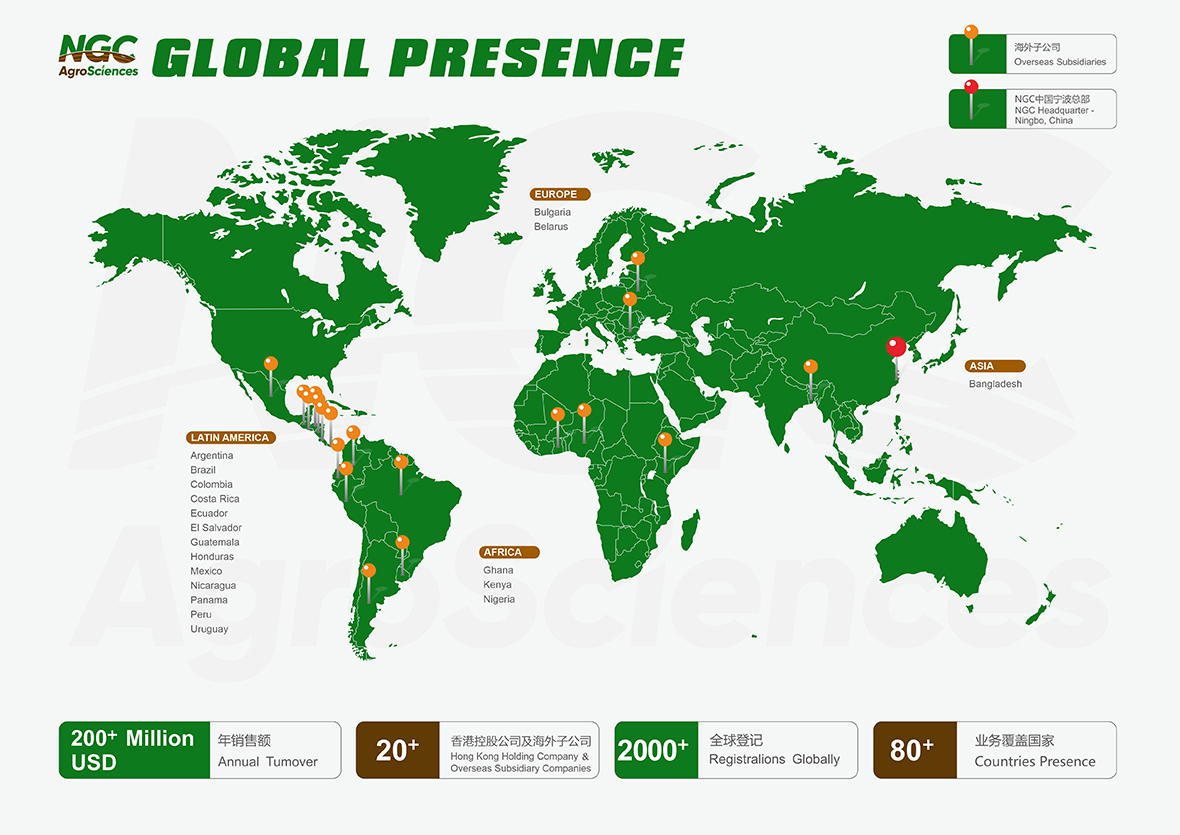 Ningbo Generic Chemical Co., Ltd.'s products are distributed on 5 continents overseas, sold in 80+ countries around the world, and established branches in 20+ countries around the world. Through participation in equity participation, acquisition, new construction, joint construction and other participation methods, the local sales network has been laid out.
There are more than 20,000 channels for selling NGC products worldwide, and more than 8,000 authorized sales outlets around the world. We have established cooperation with more than 5000 customers.
Through agrochemical technology bundling plant protection products, user demand to drive terminal sales, using solutions to open up blank markets and other marketing ideas,Provide technical guidance and agricultural technical services around the concerns of local farmers.
Our company has nearly 200 overseas employees. Our company is equipped with a number of full-time agronomists in the global core agrochemical market, who go deep into the production line to diagnose diseases, guide pesticide application on-site, and provide on-site agricultural technical guidance for customers.